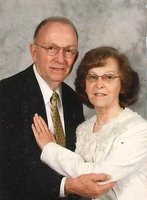 Kenneth Wayne Staggs, Sr.
Indianapolis – Kenneth Wayne Staggs, Sr., 80, of Indianapolis, died Monday, March 11, 2019 at his residence.
Born September 21, 1938 in Lawrence Co., he was the son of Perry E. and Georgia M. (Bolding) Staggs. He married Shirley Jean Stigall on June 9, 1957 and she survives. He had worked as an automobile salesman for Sharp Ford. He was a member of the Southwood Assembly in Indianapolis and was active in Unchained Ministries.
Survivors include his wife, Shirley, of Indianapolis; three children, Vicky Stanifer and husband, Paul, of Kokomo, Debbie Lynn Ritter and husband, Brian, of Perrysburg, OH, and Kenneth W. Staggs, Jr. and wife, Christine, of Tampa,FL; nine grandchildren, John and Laura Stanifer, Rachel, Kaleb, Kelsey and Luke Ritter, Chyna Dawn, Andrew and Joshua Staggs; one great grandchild, Erynn Noel Ritter; two sisters, Martha Hawkins of Paoli and Oneida Helm of Gosport; two brothers, Bill Staggs of Florida and Perry Lee Staggs of Mooresville. He was preceded in death by his parents.
Funeral services will be conducted at 11:00 am on Saturday, March 16th in the Elmwood Chapel of the Day & Carter Mortuary with Pastors Keith Williams, George Whirley & Bruce Roberts officiating. Burial will follow in the Patton Hill Cemetery. Visitation will be from 10:00 am until the hour of service on Saturday, March 16th at the Day & Carter Mortuary. Family and friends may express condolences at www.daycarter.com.