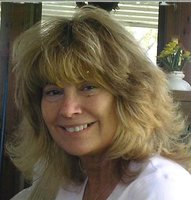 Sharon Downham
Our mother, Sharon Kay Downham, was diagnosed with stage four cancer in November of 2013 and was given a few short months of life expectancy. With her usual determination, grace and dignity, she gave us five more beautiful years of her time. We could not have been more blessed. She passed away peacefully in the early morning hours of December 3, 2018 at her residence in Bedford, Indiana, surrounded by her family.
Born December 21, 1947 in Lawrence County, she was the daughter of Roy and Wanda McNeely (Compton). Both preceded her in death. She attended Mitchell High School and was a member of the Bride of Christ Church in Mitchell.
Sharon proudly served our country for over 33 years as an Explosives Operator Supervisor at Crane Army Ammunition Activity (CAAA) in Crane, Indiana. One of her most significant accomplishments was the production of the MJU 57B thrusted decoy flare. After private industry and the Navy struggled with the development of this flare, the sponsor funded CAAA to manufacture the flare as pilots and aircraft were being put in harm's way during mission execution. CAAA was successful with production, primarily due to her attention to detail during flare assembly. Pilots and aircraft were saved during the Iraq war due to the availability of the 57B flare.
Survivors include her life partner, Harold Downham of Bedford; three sons, Derick Overton of Mitchell, Michael Overton of Indianapolis, Patrick Overton of Bedford; two daughters, Jamie Knepp (Scott Knepp) of Montgomery, Lacy Inman of Washington; two sisters, Marianne Luttrell of Mitchell, Judy Allen of Mitchell; seven grandchildren; and eight great-grandchildren. She is also survived by her beloved Corgi dog, Peyton. She was preceded in death by her parents; one sister, Evelyn Peyton of Mitchell; and one brother, John McNeely of Mitchell.
Funeral services will be 12 pm on Saturday, December 8th at the Bride of Christ Church in Mitchell with Pastor Greg Isom officiating. Burial will follow at Mitchell City Cemetery. A visitation will be held Friday, December 7th at the Day & Carter Mortuary in Bedford from 5 pm to 8 pm and again from 10:30 am until the hour of service. The family asks that you consider a donation to the Lawrence County Cancer Patient Services in her honor. Family and friends may express condolences at www.daycarter.com.