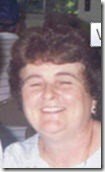 Elisabeth "Lisa" Hicks
Bedford – Elisabeth (Lisa) Hicks, 81, of Bedford, died at 12:14 pm on Sunday, January 28, 2018 at I.U. Health Bedford Hospital.
Born August 23, 1936 in Yugoslavia, she was the daughter of Philipp and Katerine (Shmidt) Fuhrman. She married Robert Hicks on July 4, 1956 and he survives. She was a homemaker.
Survivors include her husband, Robert, of Bedford; three daughters, Donna Mathis Bough and husband, Scott, Diana Batchelor and husband, Andy, all of Bedford, Denise Bullock and husband, Mike, of Brownsburg; seven grandchildren, Lori McIntosh, Jason Mathis, Jennifer Richason, Krista George, Katie Bullock, Leah Bullock, and Nathan Bullock; seven great grandchildren; three brothers, Philipp, Adolph and Reinhold Fuhrman. She was preceded in death by her parents, two brothers, Peter and Horst Fuhrman, and a son-in-law, Brian Mathis.
Private services are planned. Burial will be in Green Hill Cemetery. The family asks that friends consider memorial contributions be made to the Kidney Foundation or the Arthritis Foundation. Family and friends may express condolences at www.daycarter.com.