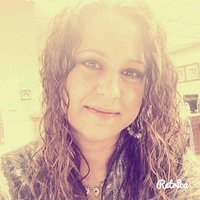 Jennifer Everage
Bedford – Jennifer (Norman) Everage, 35, died at her residence on Friday, January 5, 2018, surrounded by her family and friends.
Born January 8, 1982 in Bedford, IN she was the daughter of Greg and Terra (Albietz) Norman. She married Eric Everage on July 16, 2016 and he survives. She was a graduate of Bedford North Lawrence High School with the class of 2000, she attended Ivy Tech in Bloomington where she received two Associates Degrees in Computer Science and Computer Technology. Jennifer was a member of the Free Methodist Church in Bedford. She loved reading, flowers, animals, (especially birds), and loved her family endlessly.
Survivors include her husband, Eric of Bedford; six children: Zoey, Logan, Bailey, Mason, Dayton, and Bella; her parents, Greg and Terra Norman of Bedford; a brother, Joe Norman and his wife Jamie of Bedford; two nephews, Drew and James Norman; maternal grandfather, Bob Albeitz of Inglis, FL; maternal grandmother, Jane Ford Mundy of Bedford; paternal grandparents, Fred and Sarah Lou Norman of Heltonville; cousins: Nathan Norman, Nick Arthur, Jessica Mackie, Maggie Bell, Hillary Deckard, and Corrie Pope; mother-in-law, and father-in-law, Sandy and Arthur Phillips. Jennifer fought well and hard, and we are proud of her.
Funeral services will be conducted at 11:00 am on Wednesday, January 10th in the Elmwood Chapel of the Day & Carter Mortuary . Visitation will be from 9:00am until 11:00am on Wednesday. The family asks that memorial contributions be made to the Everage family to support Jennifer's children.