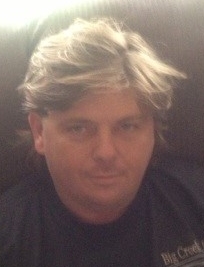 Travis Lee Craig
Bedford – Travis Lee Craig, 38, of Bedford, died at 11:39 am on Friday, October 6, 2017 at his residence.
Born July 10, 1979 in Bedford, he was the son of Marvin and Deloris (Roberts) Craig. He married Debbie Parker and she survives. He was a foreman and saw operator for Big Creek, LLC. He was an avid hunter, fisherman, and loving husband, father, and friend to all.
Survivors include his wife, Debbie, of Bedford; a son, Travis Levi Craig, of Bedford; two daughters, Rebecca and Tiffany Craig; two brothers, Christopher Michael Craig, of Martin Co. and Jesse Bryan Craig, of Bedford; two sisters, Teresa Lynn Jenkins, of Bedford and Jennifer Grey; several cousins including Jimmy Craig; several nieces and nephews. He was preceded in death by his parents and a sister, Michelle Dawn Craig.
Funeral services will be conducted at 1:00 pm on Friday, October 13th at the Body of Christ Fellowship, Washington Ave. Bedford. Burial will follow in Springville Christian Cemetery. Visitation will be from 3:00 pm to 8:00 pm on Thursday, October 12th at the Body of Christ Fellowship. Family and friends may express condolences at www.daycarter.com.